Book Review - Bitten
by R.L. Stine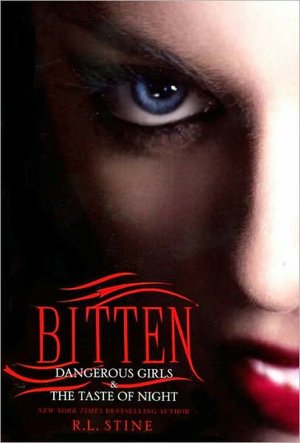 Bitten follows twin sisters, Destiny & Livvy, as they return home from summer camp only to discover that vampires are invading their small town. And they are smack-dab in the middle of it all - they are also craving blood - they need it. Can they keep it a secret? Will they become full fledged vampires?
Bitten is a fast-paced easy read. But on the same token, it's also lacking some of Stine's hook and pizzazz that are in his stories for younger readers.
I enjoyed it, but it isn't in my top reads. I think it may be one of those stories that easily fades for me. Maybe my expectations were too high?